WE'VE BEEN ELEVATING EVENTS SINCE 2004.
THAT'S A LOT OF SUCCESS STORIES.
We're a sophisticated event company that's been focusing on golf tournament scoring, administration, and management for well over 15 years. We broadened our services in the past few years, but we've never lost sight of our mission: To help our clients create and manage fun and engaging events that promote exciting entertainment and deliver top ROI for them. We've helped over 3,000 events become successful, and we're just getting started.
A few of our customers we have helped and continue to support: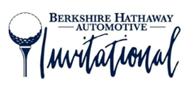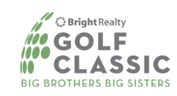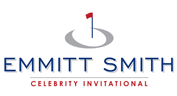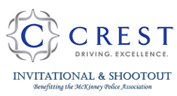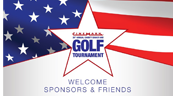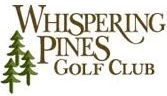 The feedback from the participants and sponsors has been positive.
From the pre-event planning through the event, I could not have asked for more.
1 Million 4 Anna
7×24 Lonestar
A&G Invitational
ACE Mentor Program
ADAM Energy Forum
Addison Rotary Open
AECOM Hunt
Alliant Insurance
Alzheimer's Pro-am
AMBUCS
Angela Stanford Foundation
Apartment Association of Greater Dallas
Arts Alliance Tulsa
ATI
Bald Head Island Pro Am
Bear Creek Golf Club
Beast Feast Clay Shoot
BECK Contruction
Berkshire Hathaway Automotive
Big Brothers Big Sisters
Bluelinx
BNSF
BOMA FW
Broders ER Golf Classic
Business Jet
Byrne Construction
C.A Roy & Floyd Walker
Caliber Collision
Caliente Classic NM
Camp Summit
Camp Sweeney
Canyon Creek Country Club
Capital One
CASA of Collin County
Cedar Creek
Celanese Foundation
Cinemark
Clayton Dabney Foundation
Coffee For Cops
Communities in Schools
Community of Caring Hearts
Corenet
Cornerstone NCT
Cowboys Golf Club
Crest Invitational
CREW Pro Am
Crum & Forster One Club
Curing Kids Cancer
CUSA
Dallas Claims Association
Dallas Country Club
Dallas Cowboys
Dallas Derby Party
Dallas Margarita Society
Dallas Texas Exes
DAPL
DFW Airport – United Way
DFWIMA iHack
DME Exchange
Donald Walsh Foundation
Down Syndrome Guild
Eklunds
Elizabeth Toon Charities
Emmitt Smith Invitational
Enterprise Rent-A-Car
Epic Fuels
ER Docs
F.I.R.E Cancer Foundation
Fairway to Equality
FCA Jim Sundberg
FCA Tom Landry
Fight Like Hell
Finance Cup III – Kiawa, SC
Finance Forum
Financial Executives International
Flooring Services
Flooring Services Austin
Folds of Honor
Fore Mankind
Forest Hill Lions Club
Frisco Bowl
Frisco Chamber of Commerce
FSA
George Bush Warrior Open
Gleneagles Country Club
Goodwill Fort Worth
Green Bank – Dallas
Green Bank – Houston
Gregg Pearson Foundation
Greyhound
GSG
Healthcare Highways
Herbs Down Syndrome
Heroes Body Shop
Heroes for Children
Heroes Golf
Hotel Association North Texas
HUB Young Life
III Forks Team Connor
Independent Insurance Agents for Dallas
Indian Creek Golf Club
Ingram Lee Foundation – Houston
Interfaith
JDRF Cliff Harris
JDRF Walk Dallas
JDRF Walk Fort Worth
Jesuit
Joeys Dream Builders
John Paul II High School
Jose Guzman Foundation
Josh Abbott Band
Journey to Dream
Karem Shriners
Katy Trail Ice House
Kidd's Kids
KidLinks
La Madeleine
Las Colinas Country Club
Life School
LIFT
Little Elm Auxilary Fire Dept
Loss Prevention Association
ManeGait
Mansfield ISD Education Foundation
Marine Maritime Academy
McKinney Christian Academy
McLane
Meals On Wheels Collin County
Metroport Meals on Wheels
Midstream – Odessa
Military Warriors Support Foundation
Mira Vista Country Club
Mizuho America
MJ Charities
Mouser Electronics
My Possibilities
Nancy Lieberman Foundation
Nate Unite
National Auto Body Council
National Kidney Foundation
NextStep Recruiting
NFL Alumni
NHLCA
North South Cup
Notting Donkey
NTCAR
NTPGA
NTRCA
NUCA
Old American Golf Club
Operation Homefront
Partnership Golf
Patriot Day
PIA MID
Pizza Hut
Plano Baseball Booster
Plano West Baseball Booster
Poetry Community Christian
Pratt & Whitney
PRO AM Events – Cabo
PRO AM Events – French Lick
PRO AM Events – Las Vegas
PRO AM Events – Pebble Beach
PRO AM Events – Streamsong
PRO AM Events – TPC Sawgrass
PRO AM Events – Whistling Straits
Pros 4 a Purpose
PTSD Foundation
Red Oak Chamber
Red Oak ISD Education Foundation
RediMix
Rib Crib
Richardson Chamber
Richardson Chamber of Commerce
Robyn Ruth Foundation
Rockwall Helping Hands
Rotary Club of Arlington
Russ Martin Foundation
Sams Search
Service King Collision Repair
SHARE Together
Sherman Chamber of Commerce
Sherwin Williams
Silver Tassie
Sirois Shootout
Sooners Helping Sooners
Southwest Invitational
Southwest Shootout
SPEC Building Materials
Special Olympics
Squires Cup
SRS Raise the Roof
St. Jude
Stonebriar Country Club
STPGA
Sunbelt Rentals
Supreme Lending
Symetra Pro Am
Team Luke Hope for Minds
Tee it Up for Joy
Texas Association of Staffing
Texas Business Travel Association
Texas Oncology
The Cure Starts Now
The First Tee of Greater Dallas
The Rise School
Thrive Golf Fore Life
TPC Craig Ranch
Trophy Club Country Club
TXWA Golf
Unicom
United Community Centers
United Way Denton
University of Dallas
University of Dallas
University of North Texas
Unysis
Variety Childrens Charities
VFSAC
VGA Cup
Washington Masonic Lodge
Weinberg Family
Wendy Pollard Foundation
Whispering Pines Golf Club
White Rock Cup
Whites Chapel United Methodist Church
Wurst Golf Fest
Youth Athletes Foundation
YPE