OUR LED BOARDS BRING EVERYTHING INTO FOCUS.
EVENTS ARE MORE POPULAR WHEN EVERYONE IS IN THE LOOP. 
Our LED screens bring everything up close. Utilize our 10 foot Jumbotron to post scores, show on-course highlights, and enhance Sponsorship recognition. Use our smaller LED screens throughout the event to inform, educate and promote.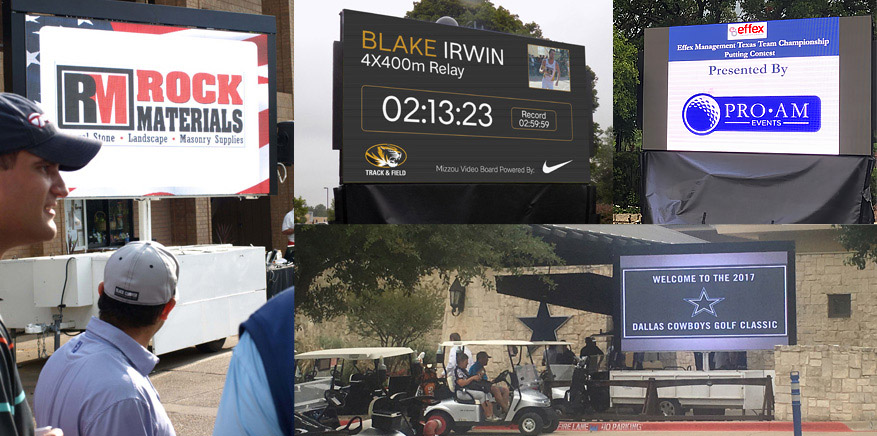 Combine our 10 foot trailer mounted Jumbotron with our LED monitors to keep everyone in the loop, no matter where they are. Our monitors can mount on tables or be suspended from just about anything.
Everyone loves the LED boards.
They bring everything into focus.
Players love the thrill. Players love it when they can check the scores. They love it even more
when they see themselves projected on our 10 foot LED screen.
Use it to raise revenue. Use the LED to create or enhance revenue. Keep people in the loop for auctions, promote mini-contests, advertise special deals. The possibilities are unlimited. The increased revenue is golden.
Sponsors love it. Sponsors appreciate the big impact of their logo projected to the event.
We rotate content so everyone gets the exposure they deserve.