BE A GENIUS WITH OUR LIVE LEADERBOARD SCORING.
WHEN EVERYONE KNOWS THE SCORE, EVERYBODY WINS.
Using the scorecard, and hand recording scores is the old way. Most participants are long gone and on the way home when scores are posted. Participants lose interest in the event, sponsors lose exposure, and event revenues can decrease as participants abandon the event. Our live scoring solves these problems – everyone loves to know the score.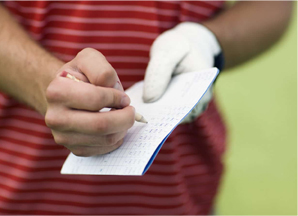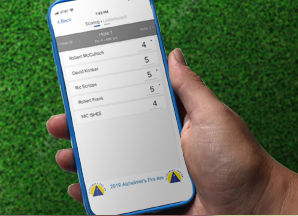 Participants love live scoring.  They always know the score. Using our Golf Genius hand held devices, scores are instantly transmitted to central scoring. Up to the second scoring is posted on our jumbotron LED screens, on LED Monitors throughout the event, and all hand held devices are updated on the spot.
Sponsors love live scoring. Participants get high resolution graphics on their scoring devices throughout the event, maximizing sponsor exposure and value.
Event planners love live scoring. Revenue opportunities abound as messages can be programmed at any time, anywhere, and at any frequency. Revenue packages based on frequency and exposure drive revenue and pay handsome returns to sponsors. 
Live Scoring Isn't just for golf. Many events can benefit from live scoring.  Just about any event that involves scoring can benefit. With instant results transmitted to a host of devices, live scoring brings immediate rewards, and elevates any event.