WE'RE ON IT.  THAT'S NOT AN EMPTY PROMISE.
If you're a tournament planner, we'll be your execution arm, or if you need help in planning, we'll be there every step of the way, ensuring it all happens on time, every time. We know what it's like to plan, staff and run a tournament or event. We've been doing it for over 16 years. Put your tournament in our hands and spend your time on other things.
Tournament Planners love our help. Planning a tournament can be a tedious job. Endless details to conceive, myriads of issues to resolve, tournament staffing, gifts, food, all add up. Let us step in and help you execute. You make the plans, bring us up to speed, and we can take it from there.
 Need Planning and Execution? No worries here. We can help you plan your event down to the last detail, and when tournament day arrives, we will be there to execute the plan. We have over 16 years'experience and there is no detail we haven't covered.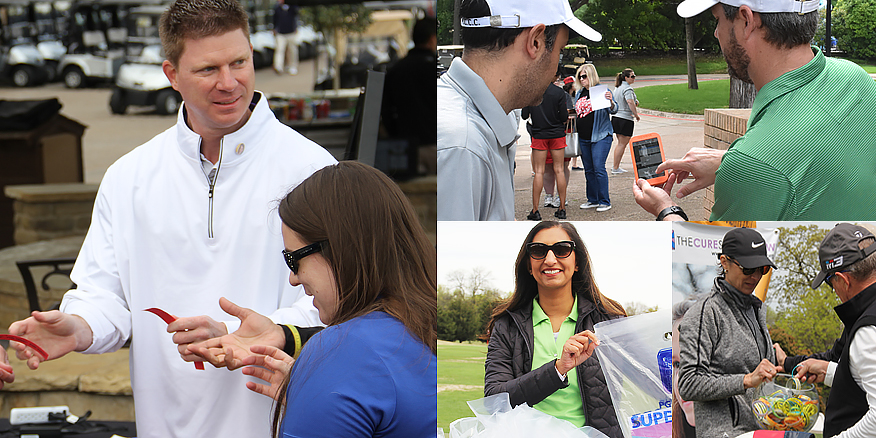 We've been working with Leaderboard for a number of years. They help us plan our event and when tournament days comes they run the event flawlessly. We consider them apart of our staff.  
Need Tournament Gifts or Signage?  No problem. Visit our Pro Shop to see the variety of tournament gifts we have available.  We have well established relationships with all the major golf manufacturers and can source anything your tournament desires. We also have a signage service that can source the smallest of signs to ones that can cover the side of a building.
Not a golf event?  No problem. Whatever your event we can help you plan, staff or run it. We have experience running and scoring live skeet events, charity races, and charity walks to name a few. 
Established in 2004 with over 16 years of experience planning and running events, Leaderboard can help you ELEVATE and EXECUTE a profitable event. We are your one-stop shop, our staff of Event Professionals and PGA Golf Professionals are here to make your event a SUCCESS.
Digital Tournament Management
WE MAKE IT EASY!
Our Digital Tournament Management Portal is a professionally managed 24/7 Event Portal that gives your ATTENDEES and SPONSORS access to:
Registration
Check In
Online Auction
Event Updates
Pre/Post Player
Communications
Sponsor Recognition
LIVE Scoring
& Results
Sharable
Photo/Video Gallery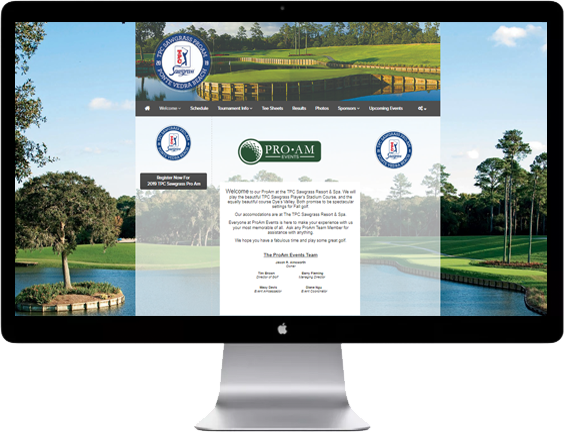 Our Event Portal. The 24/7 online address for all tournament things visible to participants. Registration, Schedules, Tee Times, payments, live scoring, live updates, auction items all in one URL address, accessible on desktop, tablet and mobile.
Seamless Execution
When tournament day arrives, we execute the details. Services can include:
Sponsor Recognition
Jumbotron LED services
Audio – Visual services
Event Signage
          Player Gift Fulfillment
          Fun on-course activities
Hole In One Coverage
Prizes and Awards
Super Ticket Packages
Custom Scorecards & Cart Signs
Registration Lists and Labels
Awards Banquet Presentations
Photography / Video